Welcome to La Maison Vert Amande
Geraldine and Georges welcome you with warmth and generosity to their farm.
This traditional house dating from 1880, extended with elegance and carefully restored, is within 15 km of the harbor of Korissia, one of the nicest island beaches, the bay of Spathi.
La Maison Vert Amande has soul, atmosphere, and the pleasure to live happily.
This is the perfect combination of a place which offers attentive service, confort and the tranquility of a quality guest house.For a romantic or unusual weekend, you will be charmed by this beautiful House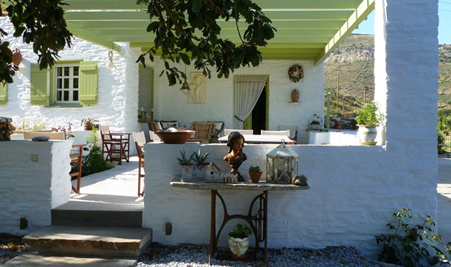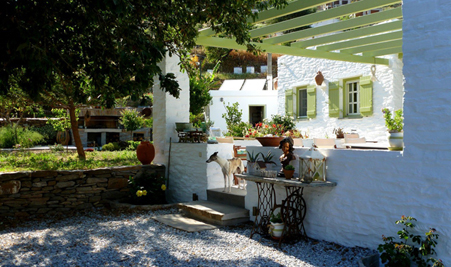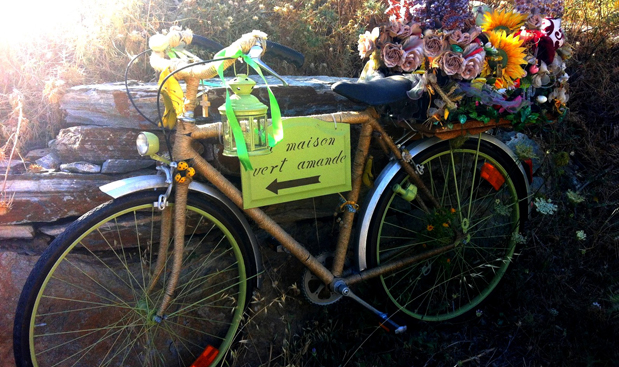 Surrounded with thyme covered hills, you will be enchanted by the calmness and wild beauty of the environment.
Located in a privileged position, well away from noisy surroundings, the warm atmosphere of the nice guest rooms, have a private entrance and large veranda with a sea view.
Here life passes serenely and the calmness will seduce visitors.
We are present all year long to receive you.
You will be received here as a friend, in an atmosphere convenient to a most restful stay, in a warm and traditional home where live is good.
Situated less than 100 meters from the beach, in a small corner of paradise, the position of La Maison Vert Amande is really privileged.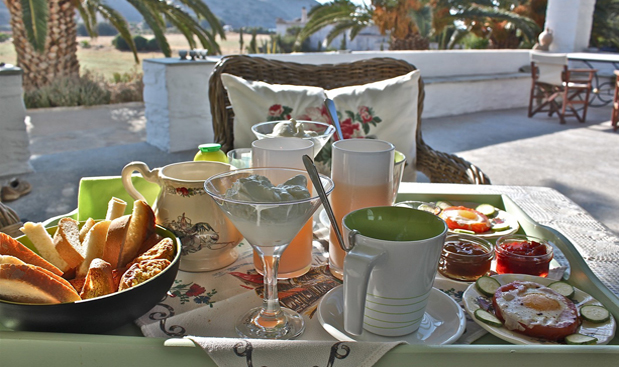 It is possible to the visitors to buy our biological products.