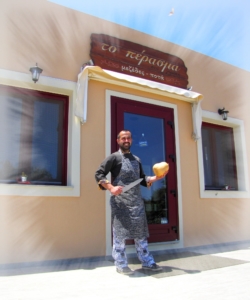 LE PERASMA 2kms de Ioulis direction Pera Meria
Phone: +30 22880 24014
We particularly like this excellent family tavern for many reasons … An always smiling welcome, a very professional service, fresh and quality products, Greek and Mediterranean dishes very varied, prices very correct. In summer, the veranda is very nice and the interior in winter is very friendly. Do not hesitate to seek advice from "George" the owner, he is always listening to satisfy his customers.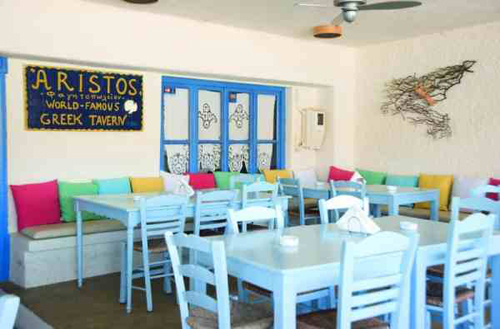 Taverne ARISTOS – Vourkari
Phone: +30 22880 21475 / 21171
Aristos is a well-known taverna in Tzia which is right in front of the Vourkari docks. Costa is a truly caring and friendly person. Its restaurant is open all year round with good food and good service. Its specialty is " macaroni with crayfish " but it also serves fresh fish and local specialties. I also recommend the squid grill and salad " Dakos " with " the kompanisti " local Cycladic cheese. It is better to book your table in advance if you want to be in front of the dock.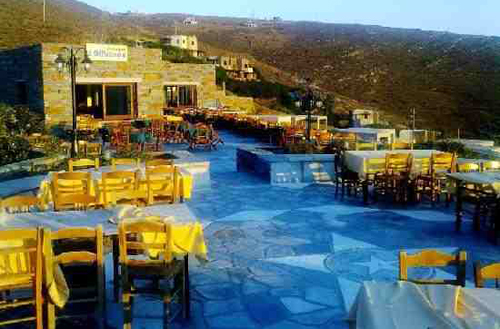 Filippas Korissia
Phone:+30 22880 21690
Good place for dinner. One of the good taverns of Kea where you can eat grilled meat, including beautiful entrecote cooked in the French style, but also great lamb chops. I highly recommend this restaurant as the best for eating fresh meat. The summer veranda offers views of Korissia Harbor. Winter is near the fireplace as it happens. 5 stars for the ratio price / quality and authenticity. Very friendly service.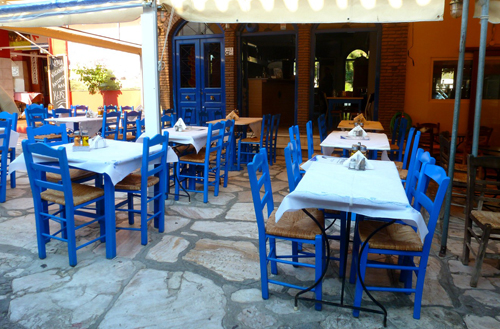 Agkira Ouzeri Central Market Lavrio
Phone: +30 22920 22835
In the heart of the fish market of Lavrio. The tavern is open all day. You can have a coffee in the morning, then the ouzo in the afternoon or for lunch or dinner. We often go to this ouzeri because it is authentic and respectable prices. I particularly like his stuffed and grilled squid. The boss Niko is always ready to advise you his fresh fish that he sells right in front of the ouzeri.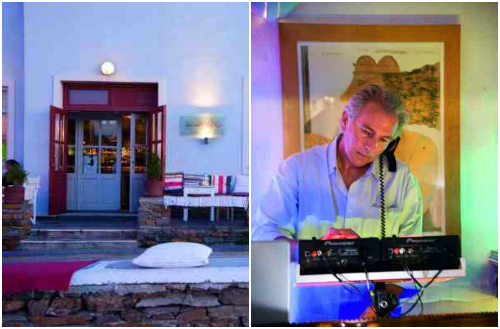 Vinilio Vourkari
Phone: +30 22880 21080
It's the best bar / tapas. It has on the first floor a small balcony above Vourkari with incredible views. You will be able to taste its pizzas which are excellent. The team is really friendly and the service is fast and efficient. This bar is great with very good music to extend the summer evenings. Whenever we go there, we have a great time.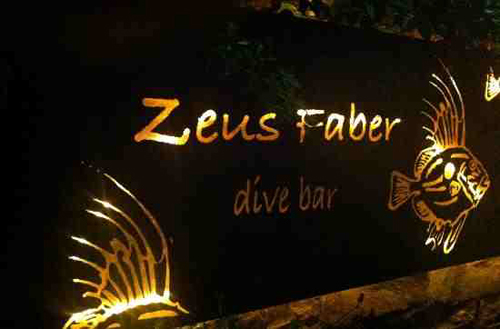 Bar « ZEUS FABER » – Vourkari.
Tel: +30 22880 21356
This place is excellent for relaxing in front of an impregnable view of Vourkari Bay. They offer famous cocktails or any other interesting drinks. The staff is friendly and the music is pleasant.